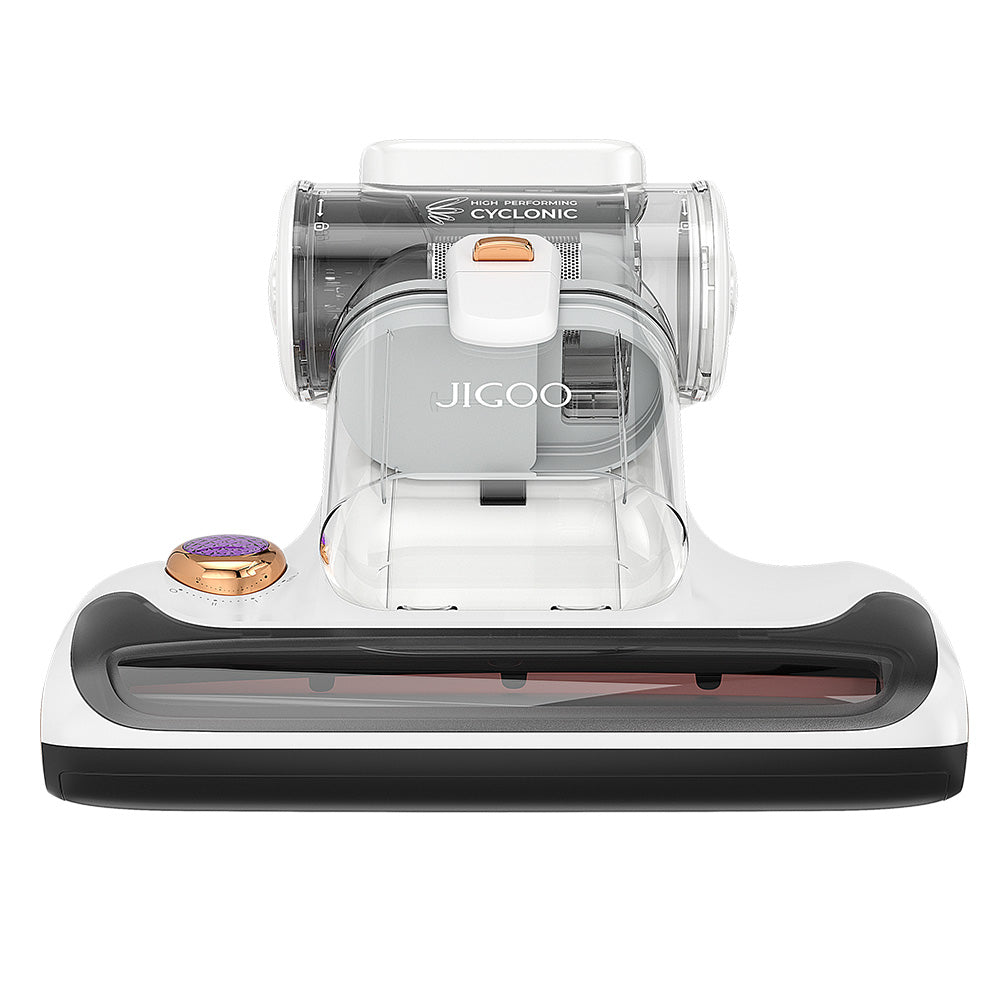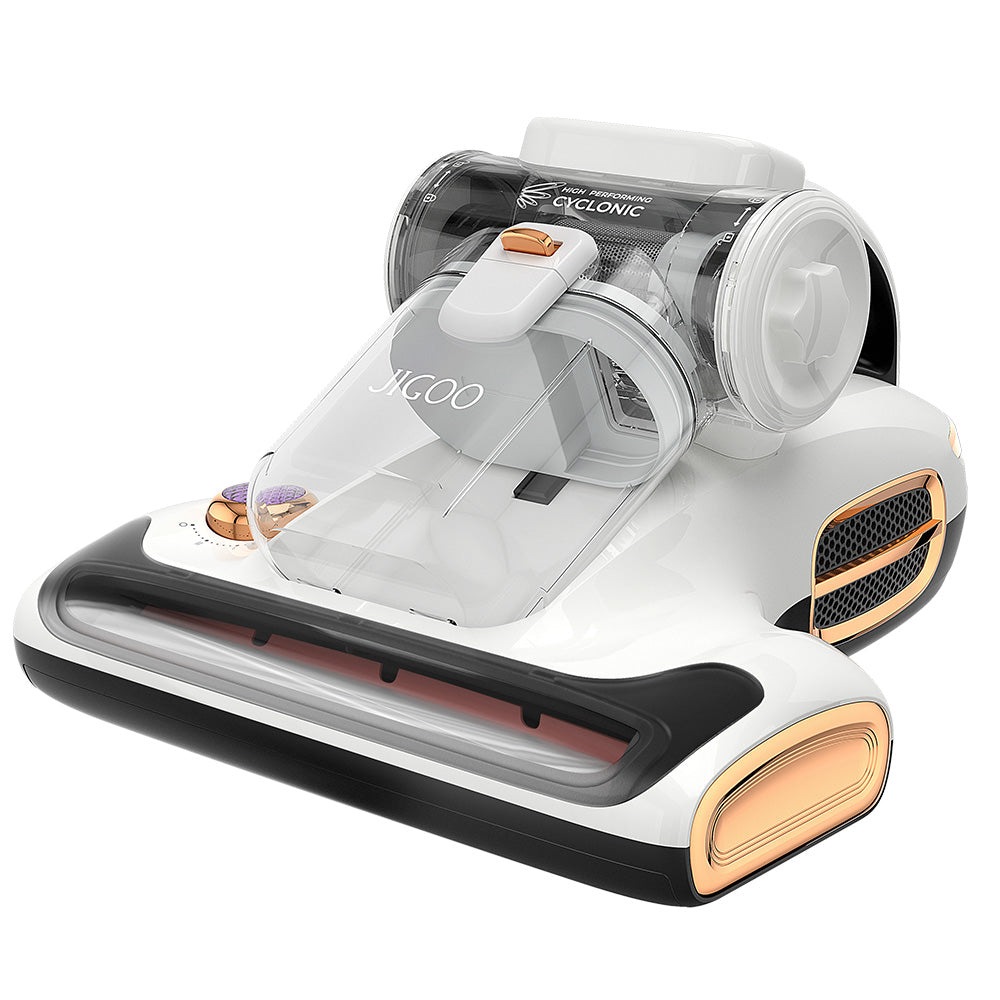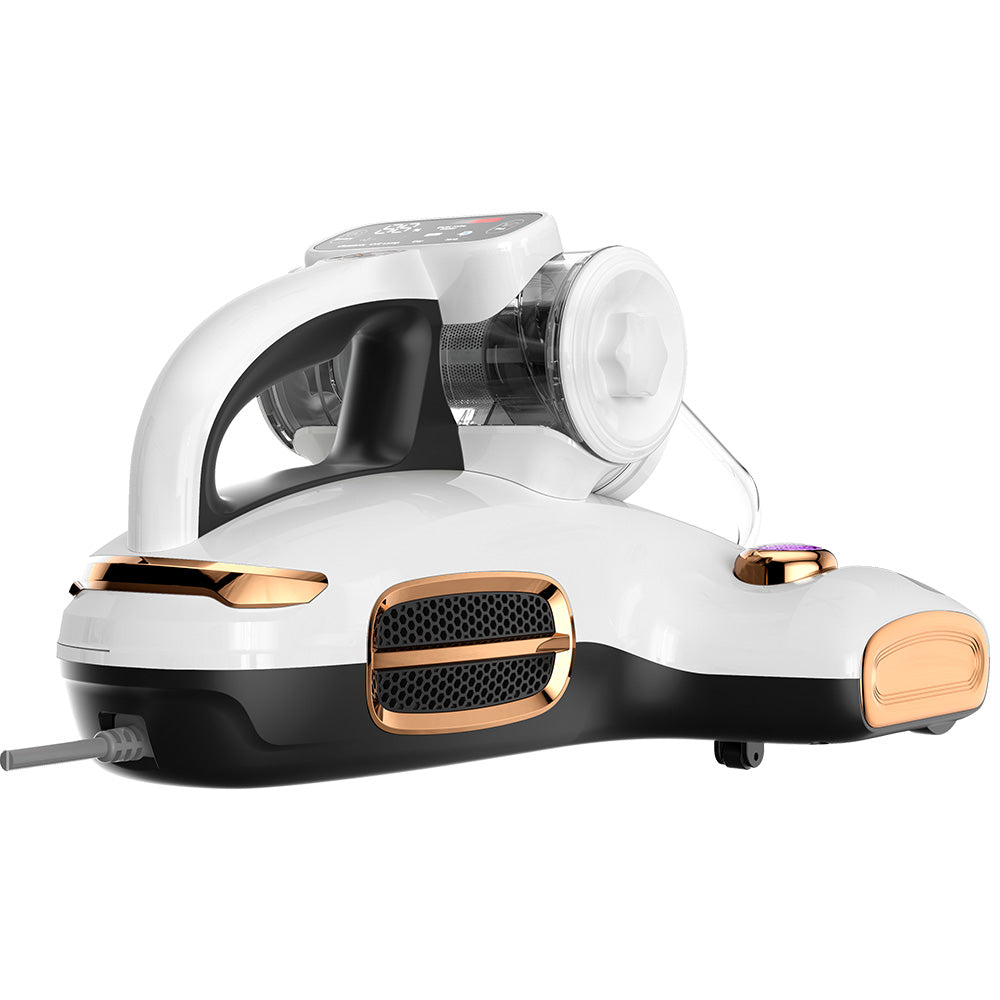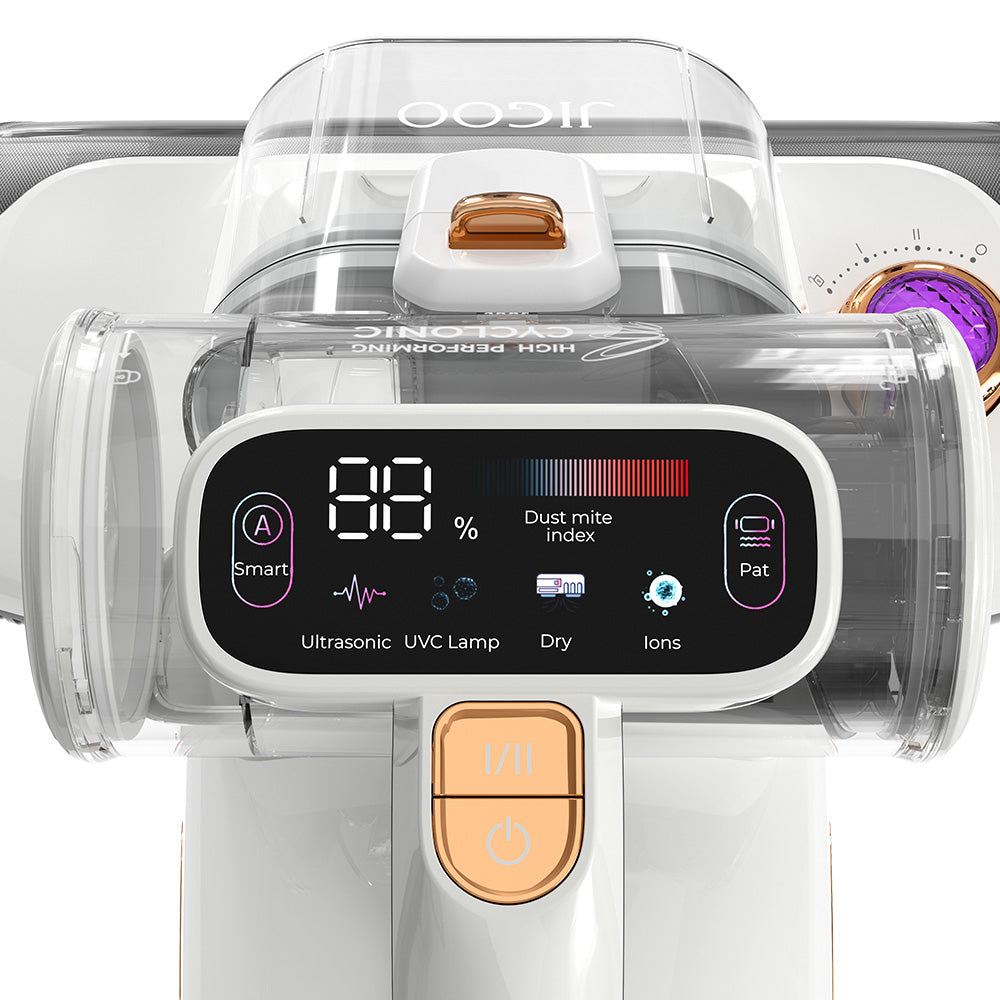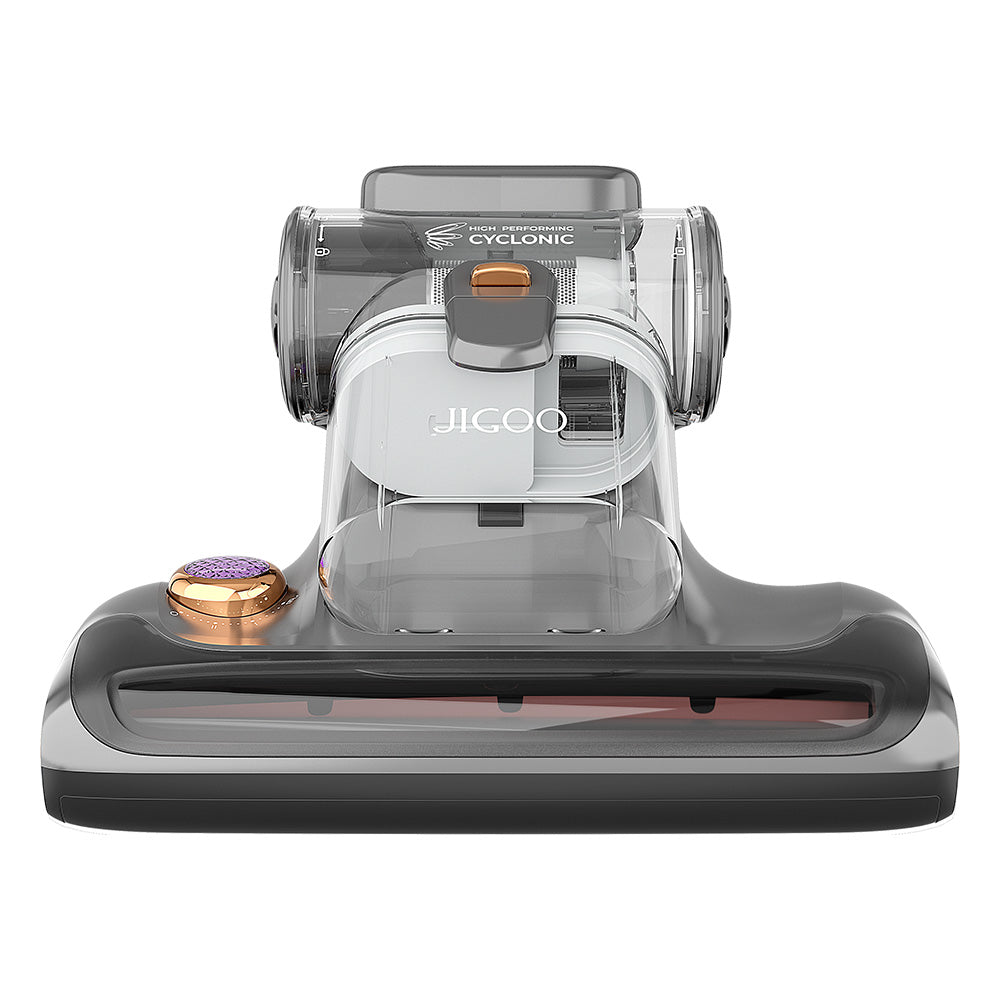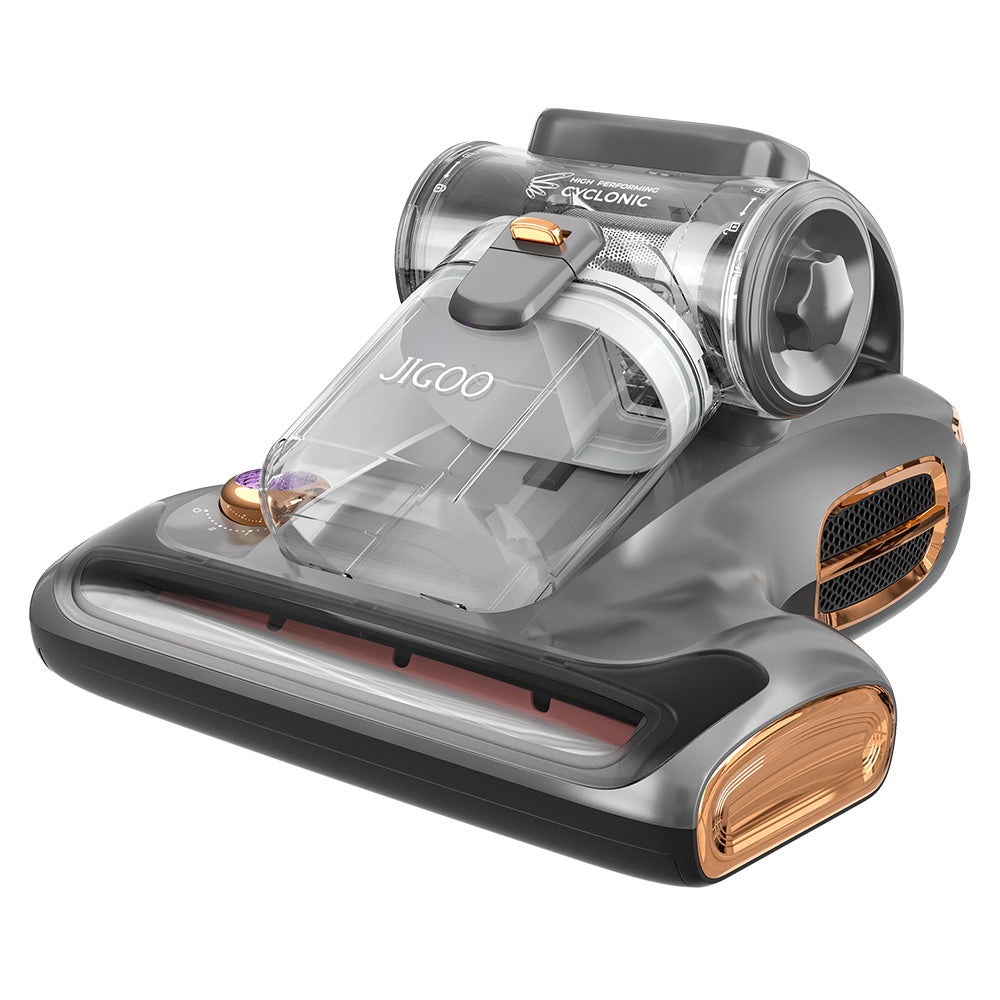 T600 Mattress Vacuum Cleaner
Get Rid of Daily Mite Removal
Our unique aroma-diffused mite removal technology breaks aroma down into small molecules, allowing them to penetrate deep into your bedding and mattresses. This not only effectively repels the dust mites and bacteria on bedding but also prevents them from reproducing, eliminating daily mite removal and ensuring longer care for you and your family.
 
Separate Dual Cup Design
The capacity for each cup has greatly increased by the separate dual-cup design. The filter cup can filter even the tiniest bacteria, not just dust particles and it won't clog easily like other single-cup vacuum cleaners; with a larger capacity of 0.5L—three times that of its competitors, the dust cup enables you to tackle dust mites on your bed, sofa, and carpet at one time, without the need for frequent emptying.
 
Eliminate 99.99% of Dust Mites
JIGOO Mattress Vacuum Cleaner can remove 99.99% of dust mites from your bedding, thanks to its 700W high power and 15kPa vacuum suction that captures the majority of dust mites on the surface of your bedding. It also features an 800mW ultraviolet lamp and maintains a constant 60℃ temperature to penetrate deep into the fabric.
 
User-Friendly Operation
It features a large LED display where you can monitor the dust mite index before and after cleaning your bedding, just at a glance. Moreover, compared to those single-cup designs, this vacuum cleaner is easier to maintain with the effortless assembly and disassembly of both the filter cup and dust cup, ensuring a longer lifespan.
 
Keep Clean, Keep Fragrant
JIGOO Mattress Vacuum Cleaner includes two mite-repelling aroma bars, both crafted from plant-based formulations that are safe and non-stimulating. While removing dust mites, the innovative aroma-diffused mite removal technology also helps diffuse the fragrance into your bedding, allowing you to enjoy the fragrant and fresh air during cleaning.
 
Low-Noise Cleaning
Despite its strong suction power and powerful patting, this bed vacuum cleaner operates at a low noise level of just 72 dB. The high-molecular sound-absorbing materials of the machine ensure that it works sufficiently to remove dust mites and bacteria without disturbing you and your loved ones.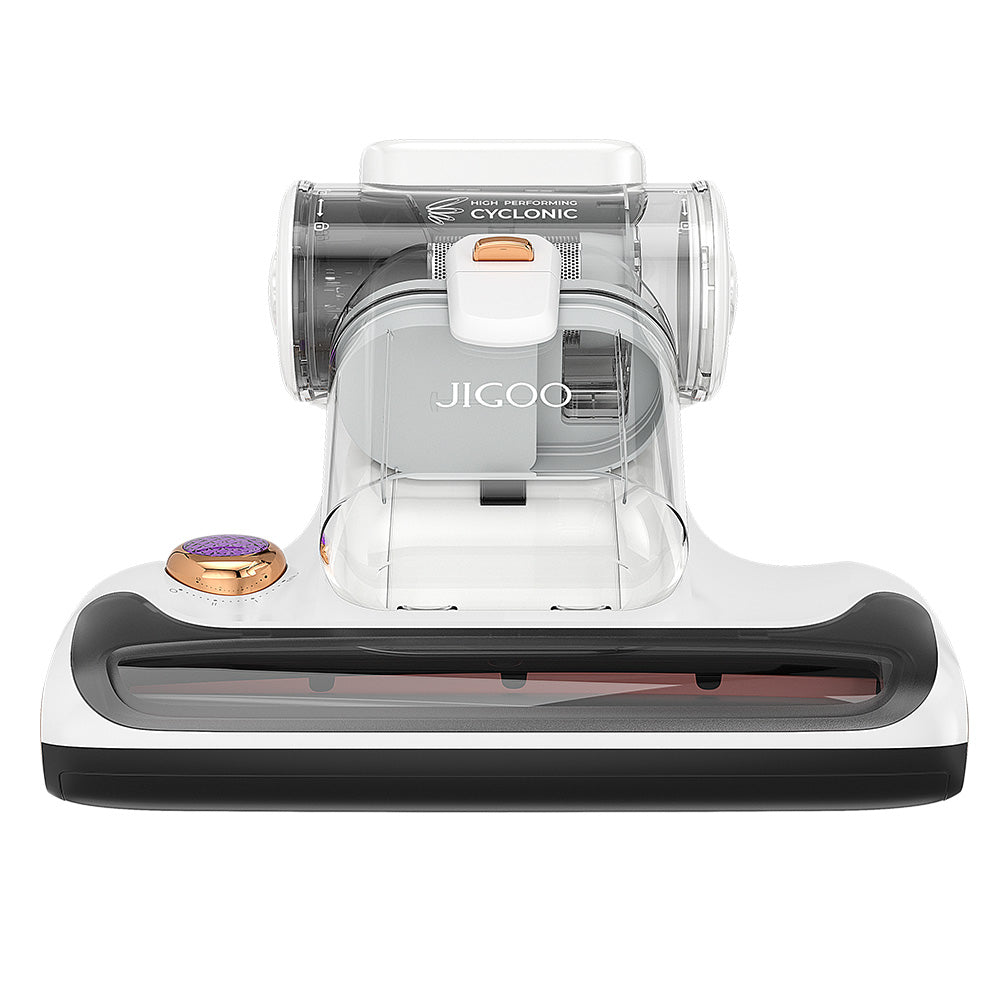 Dual Cup
Separation Design
Real-Time Display
Of Dust Mite Level
Low-Noise
Powerful Dust Mite Removal
Aroma-Diffused
Mite Removal System
Constant 60°C
Rapid Heating in 5 Seconds
Metal Brush Roller
Effective and Powerful Tapping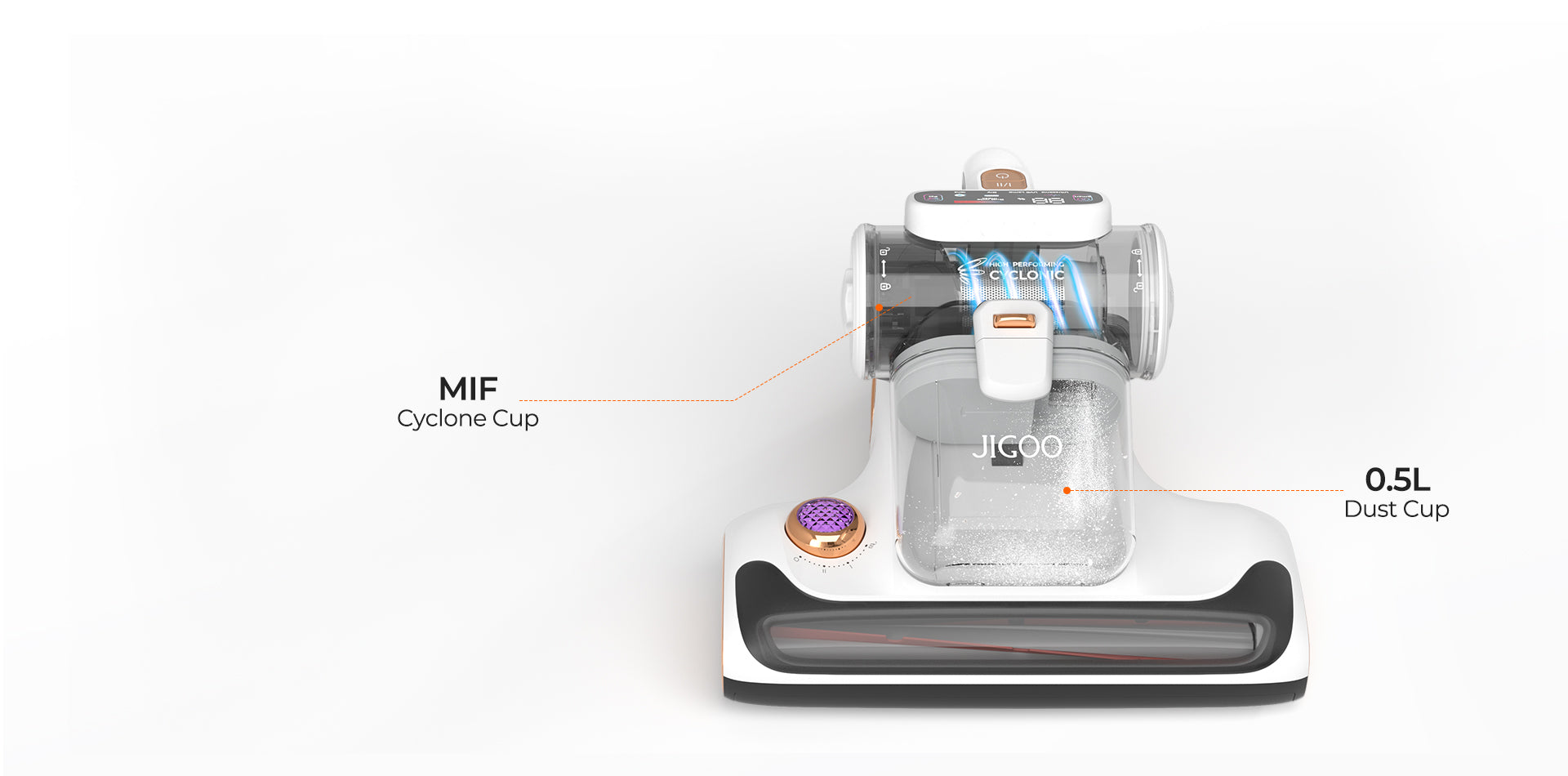 Separate Dust & Filter Cups
Ensure sufficient filtration of dust mites, fine dust, and tiny particles with no clogs.
Exclusive Aroma-Diffused Mite Removal System
Sufficiently prevent dust mites from breeding through the incorporation of unique aroma and rapid diffusion technology.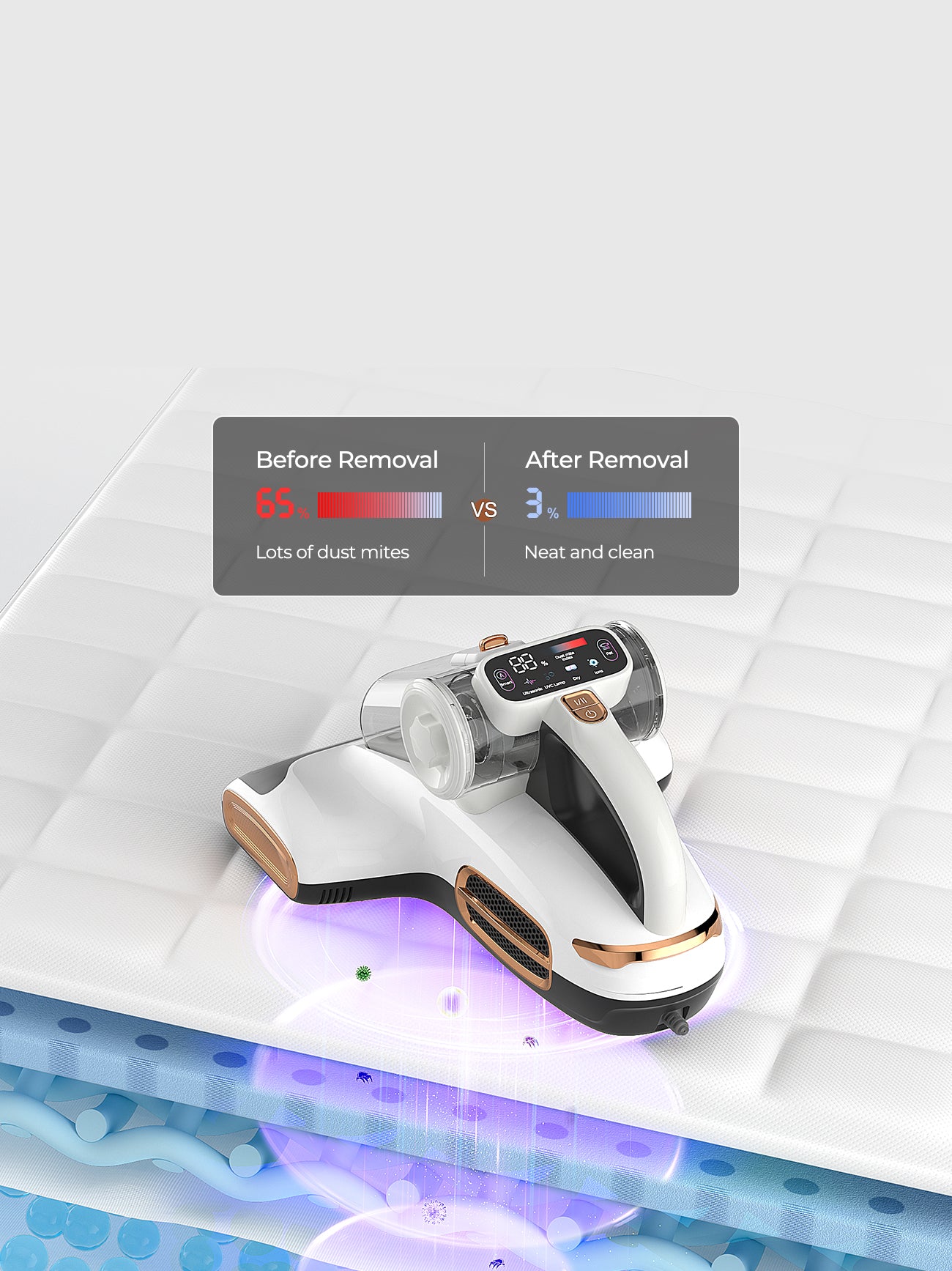 Mite Removal at a Glance
The display clearly shows you the mite level of your mattress, in real time.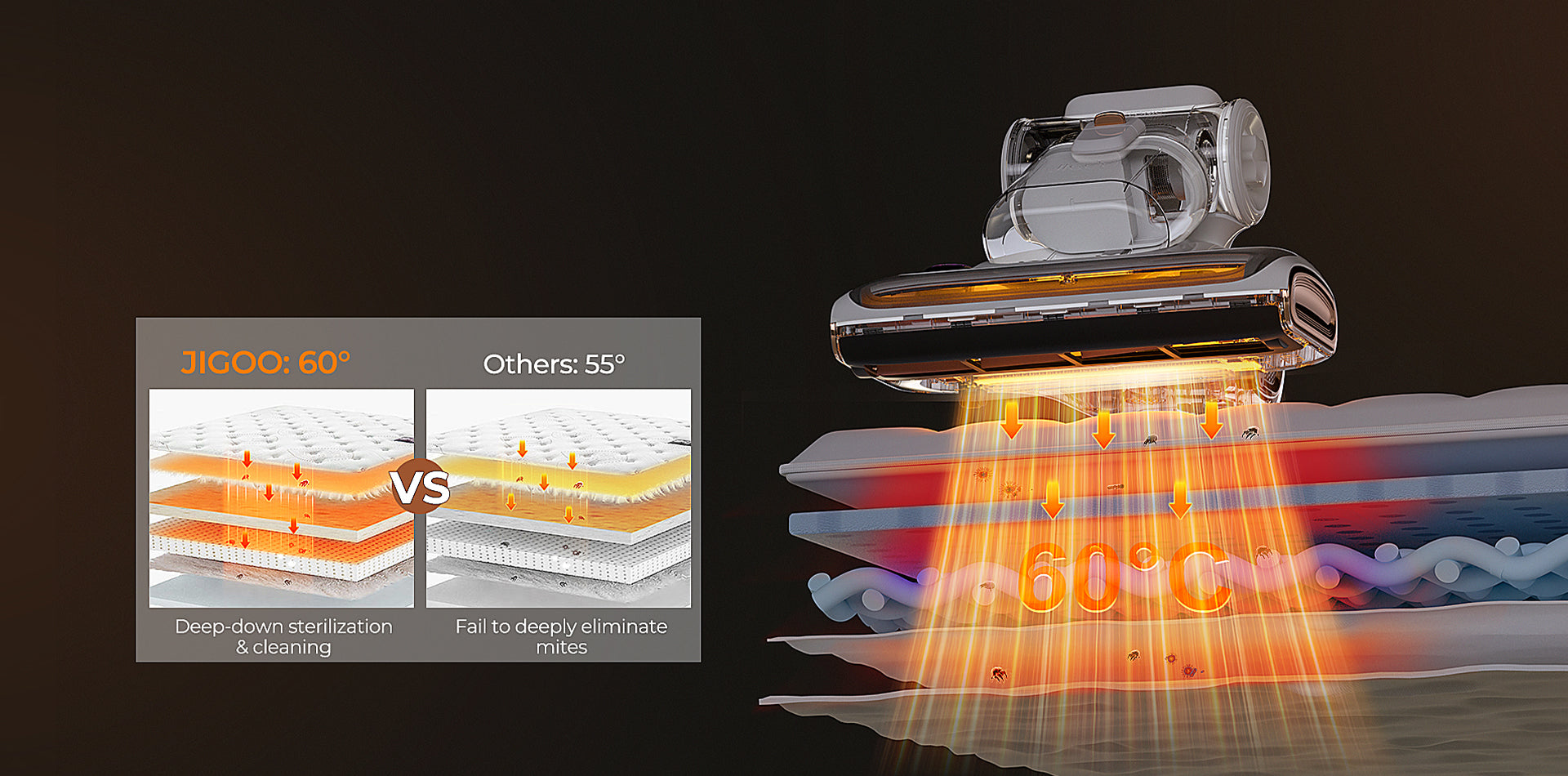 Heating Within Seconds
It reaches a constant 60℃ temperature in a mere 5s, eliminating dust mites deep into your bedding.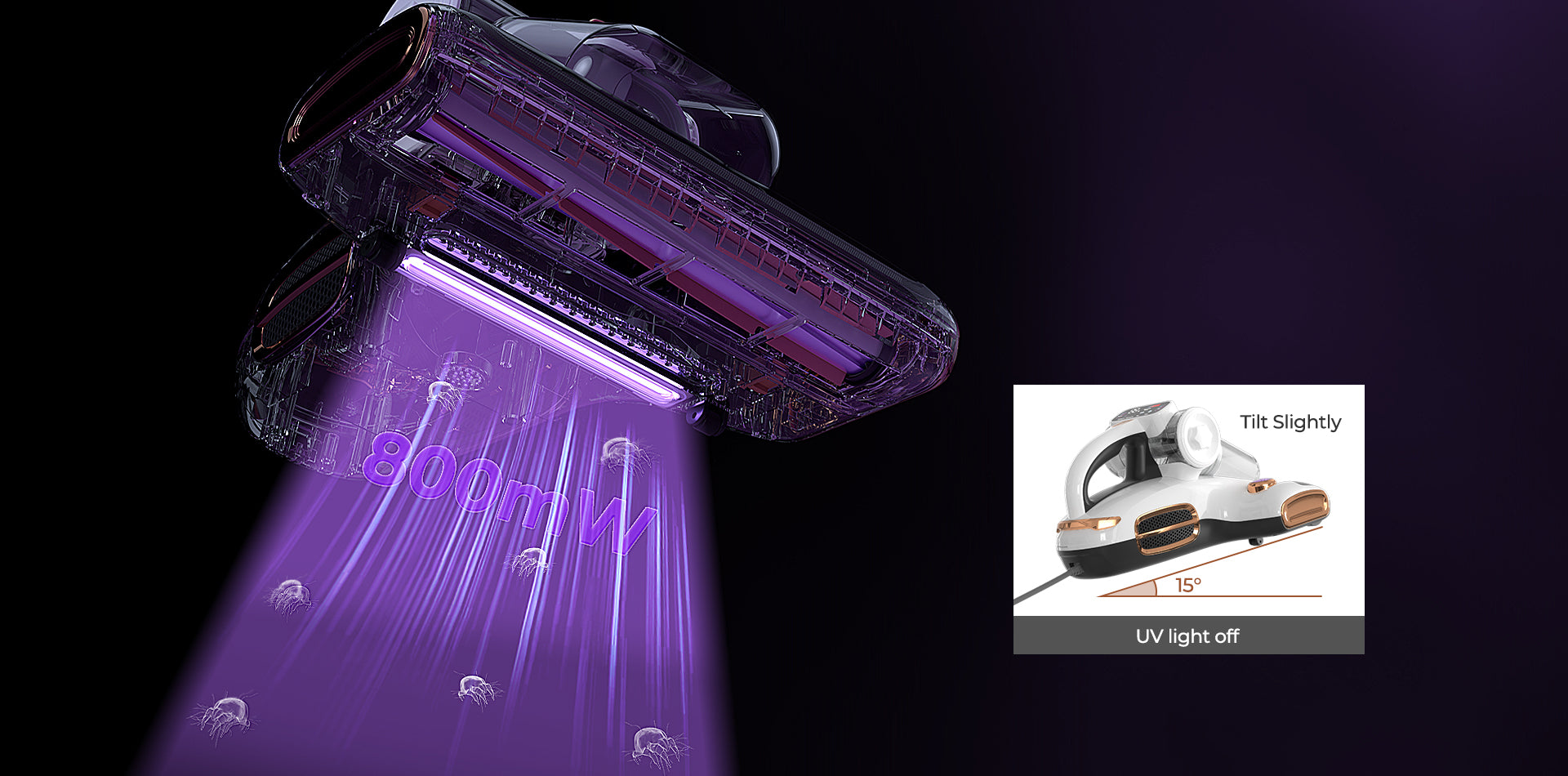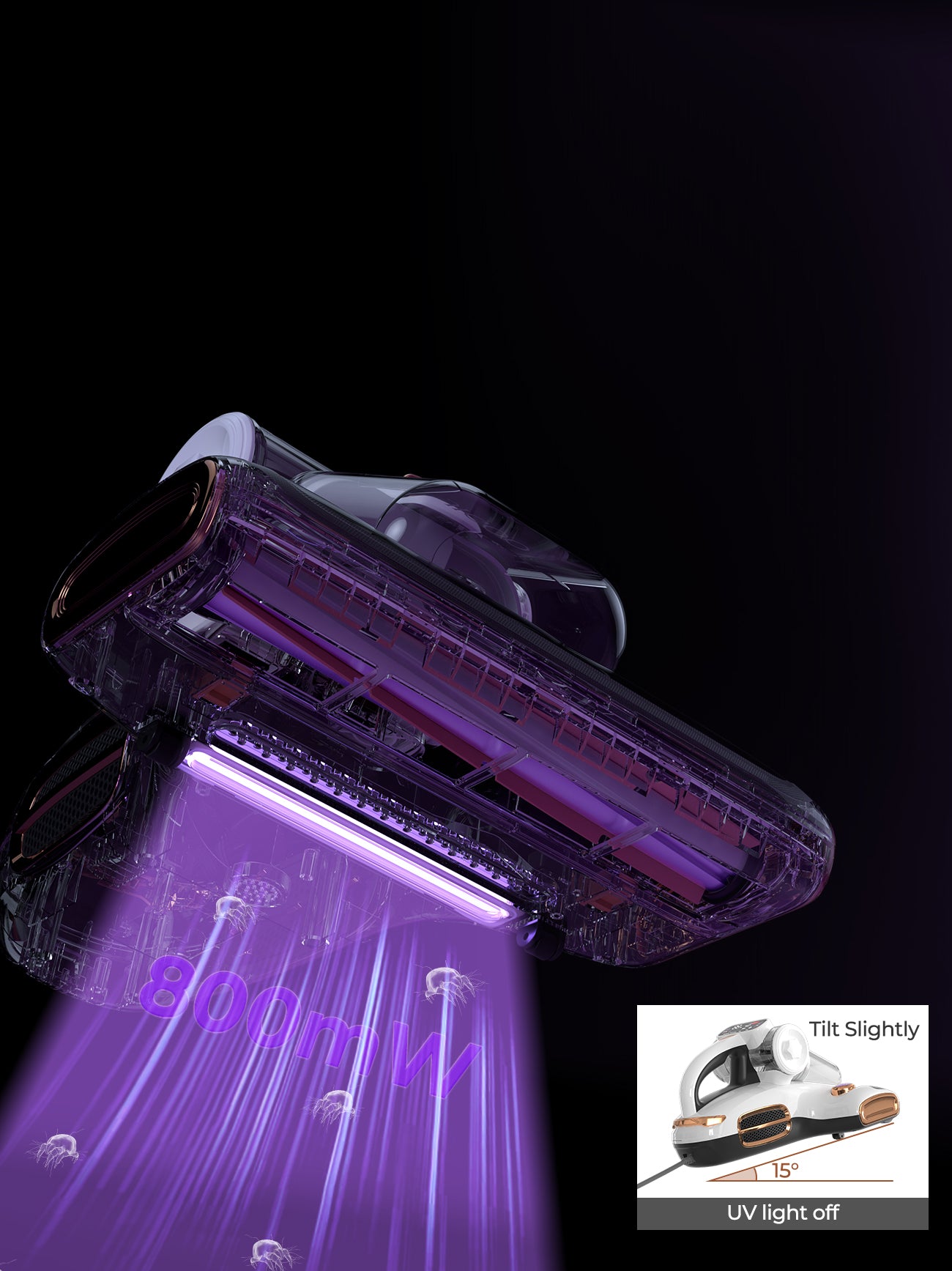 800mW UV Light, Powerful & Safe
It disrupts the protein structures of bacteria and mites while efficiently removing unpleasant odors.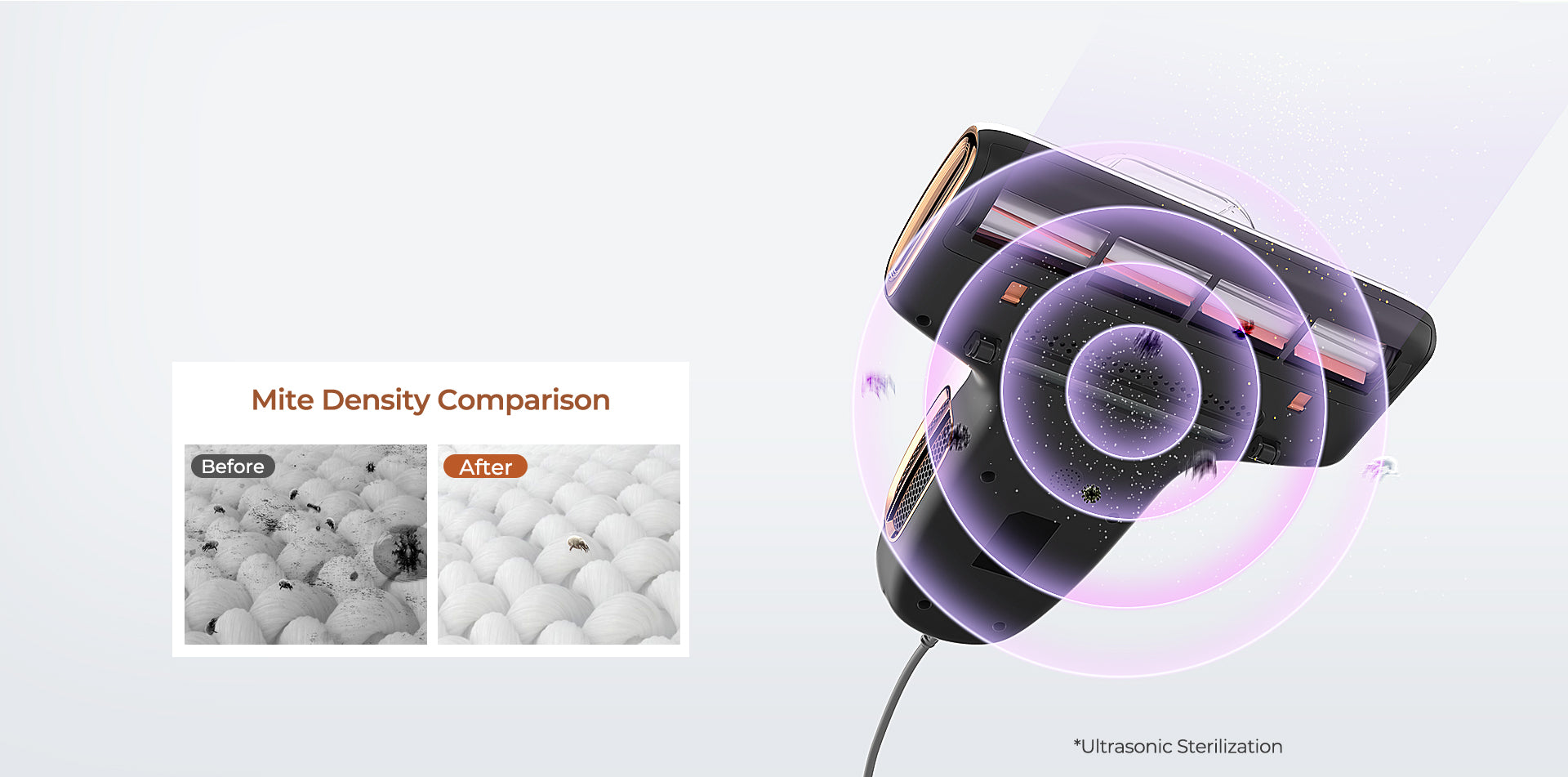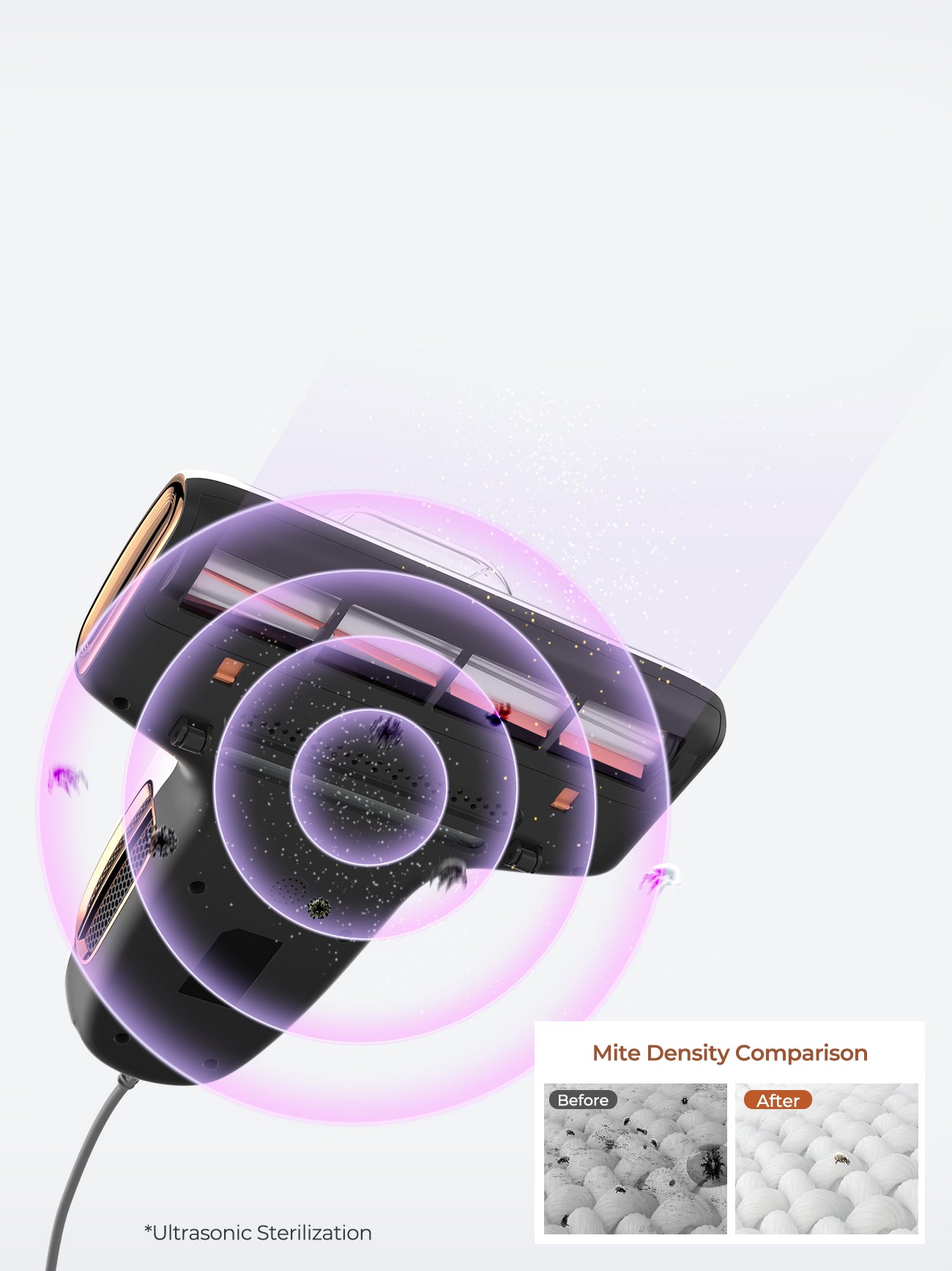 Cut Dust Mite Density by 99.99%
High-frequency ultrasonic waves can disrupt the dust mite reproductive cycle.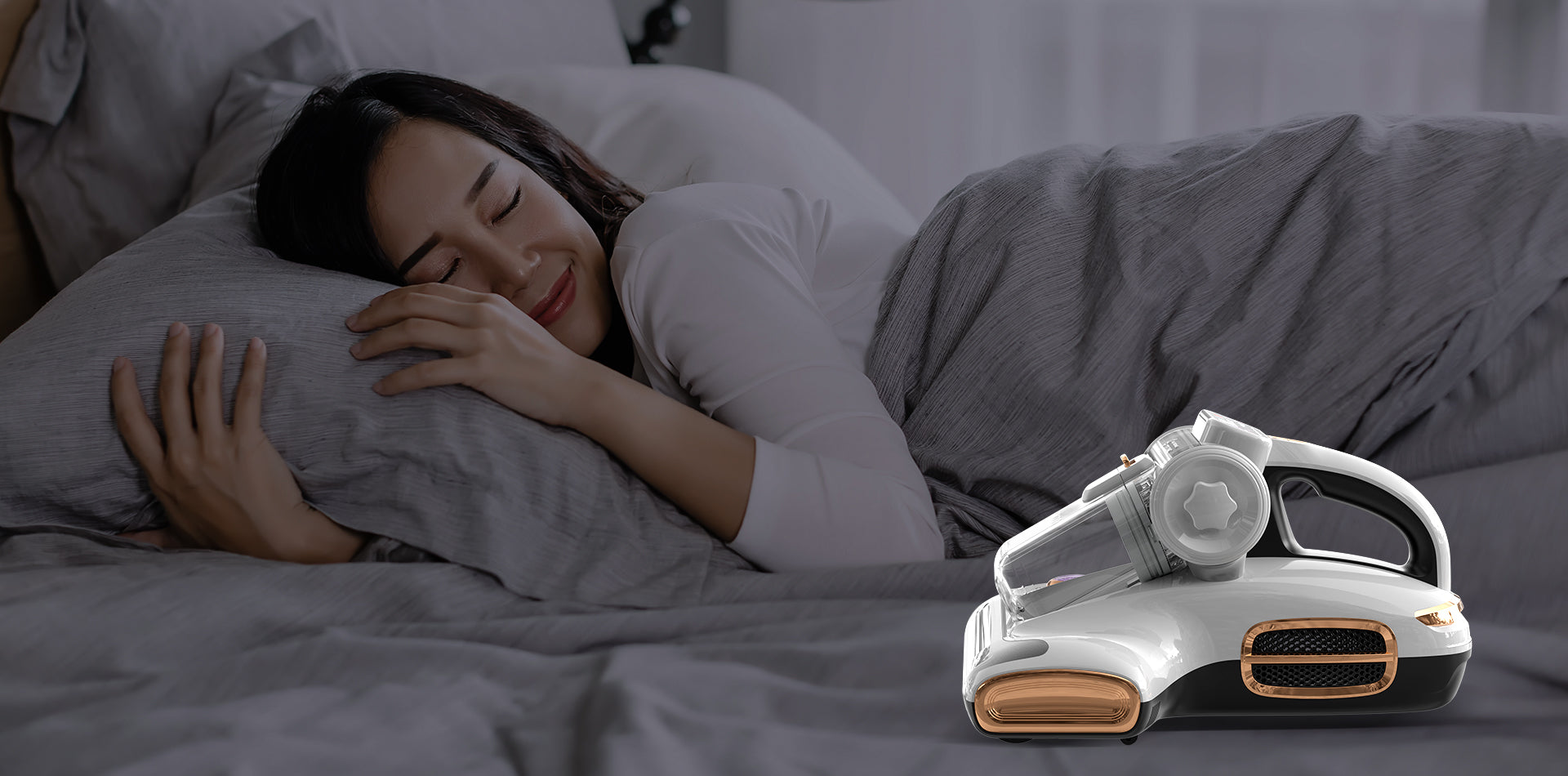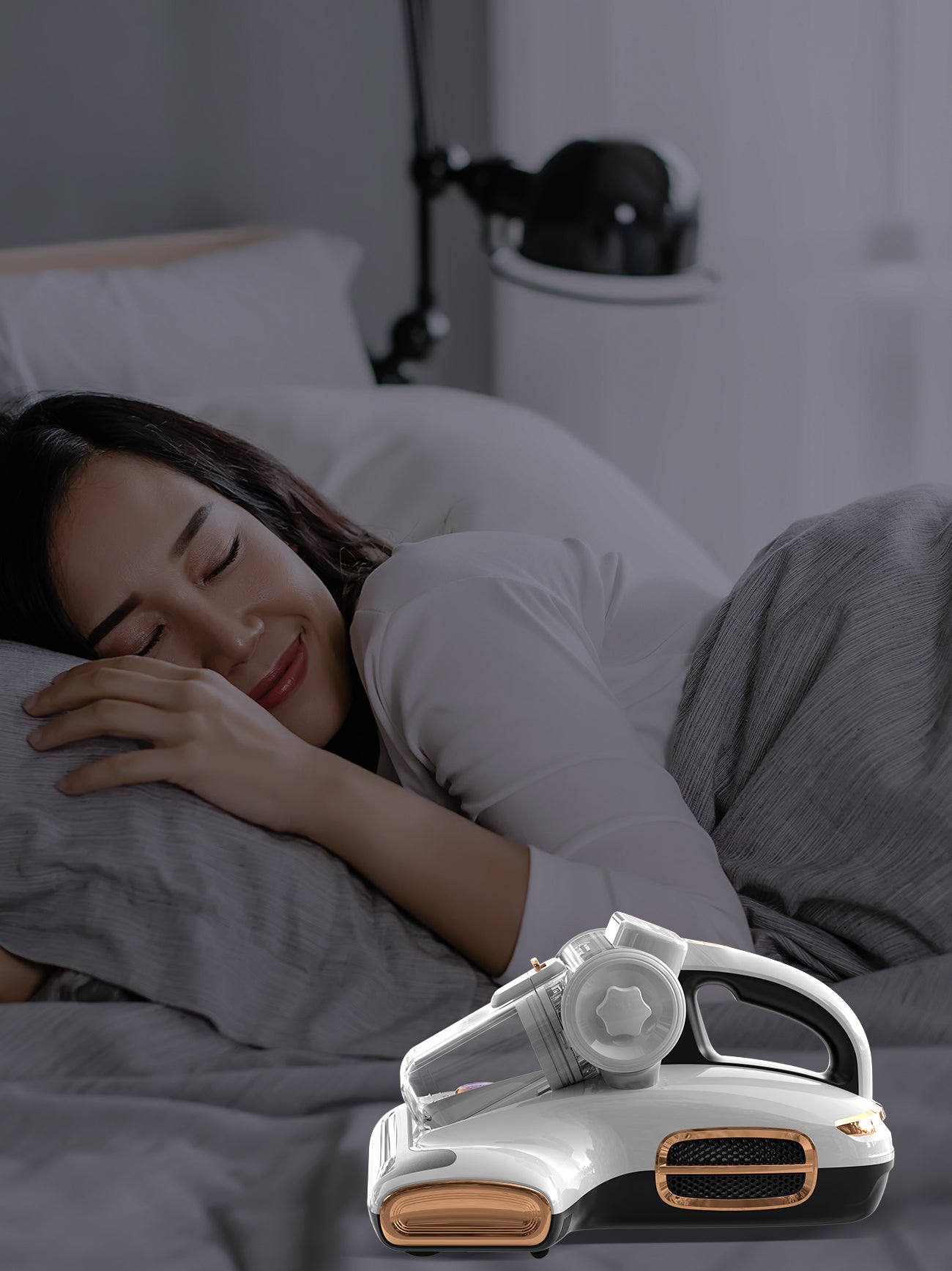 Low-Noise Cleaning
Achieve 72dB low noise level despite its 700W high power, thanks to the sound-absorbing materials.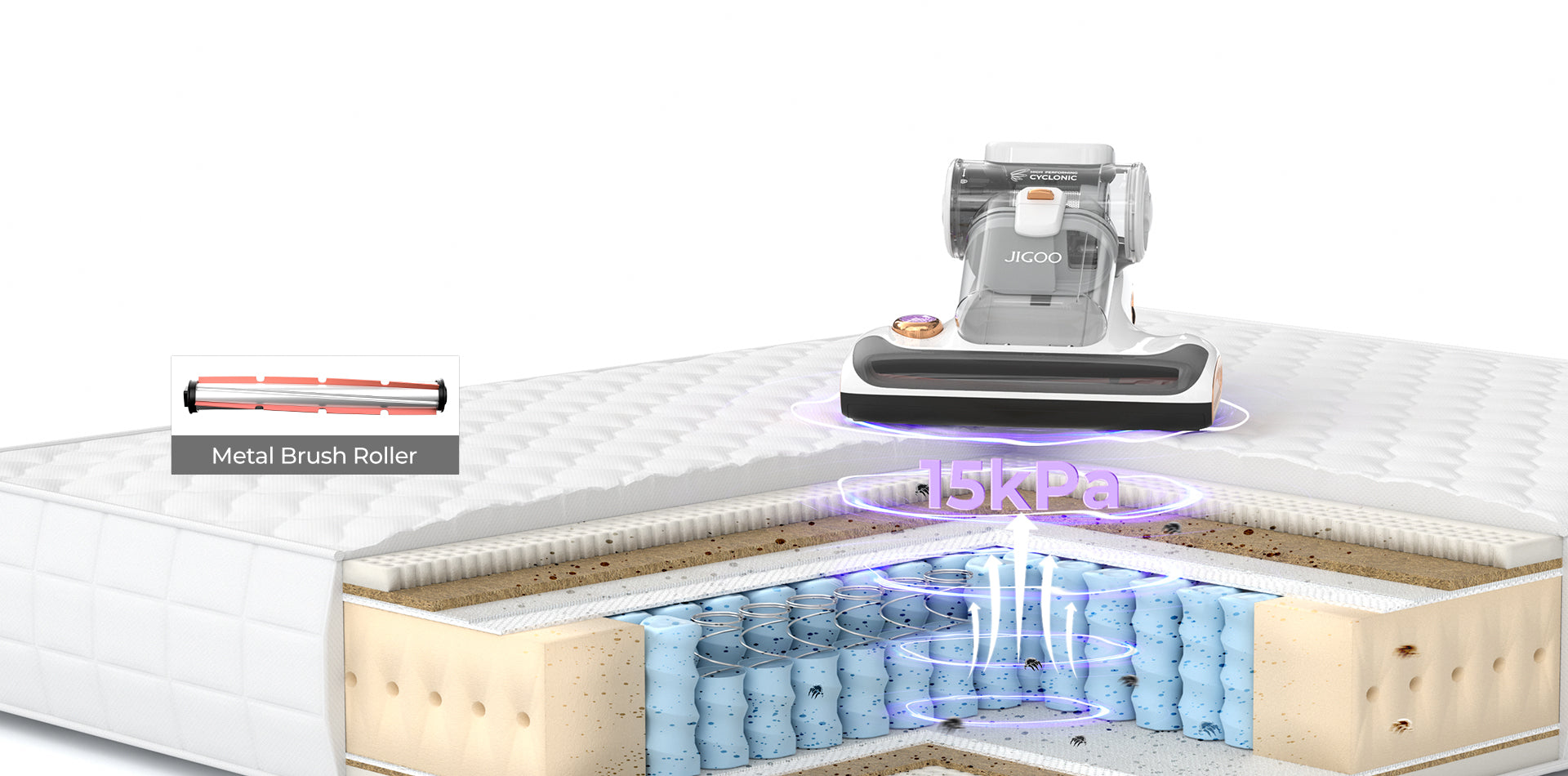 High Power, Strong Tapping
Effectively get rid of dust mites with its 700W power, strong 15kPa suction, and unique metal brush roller.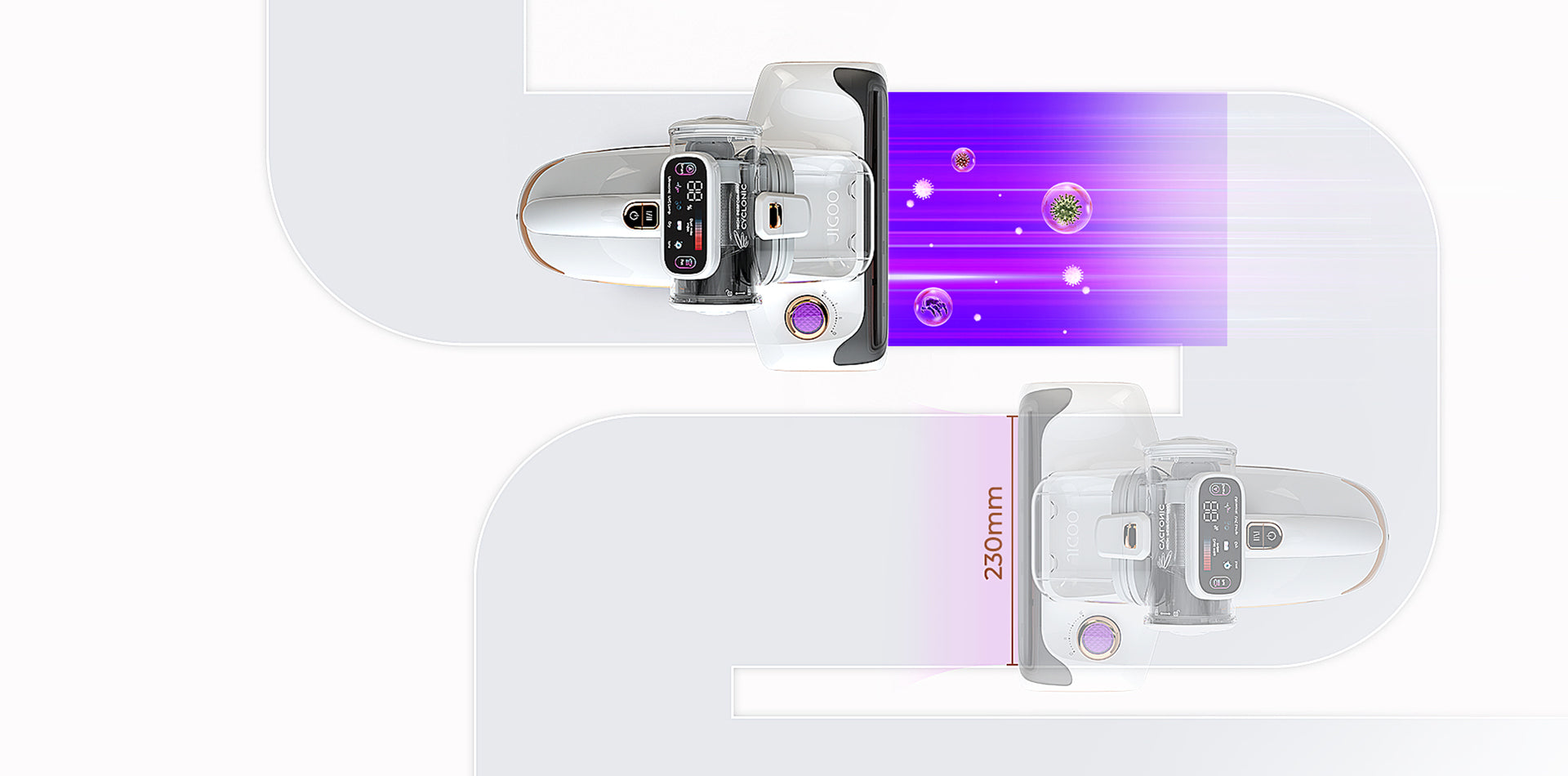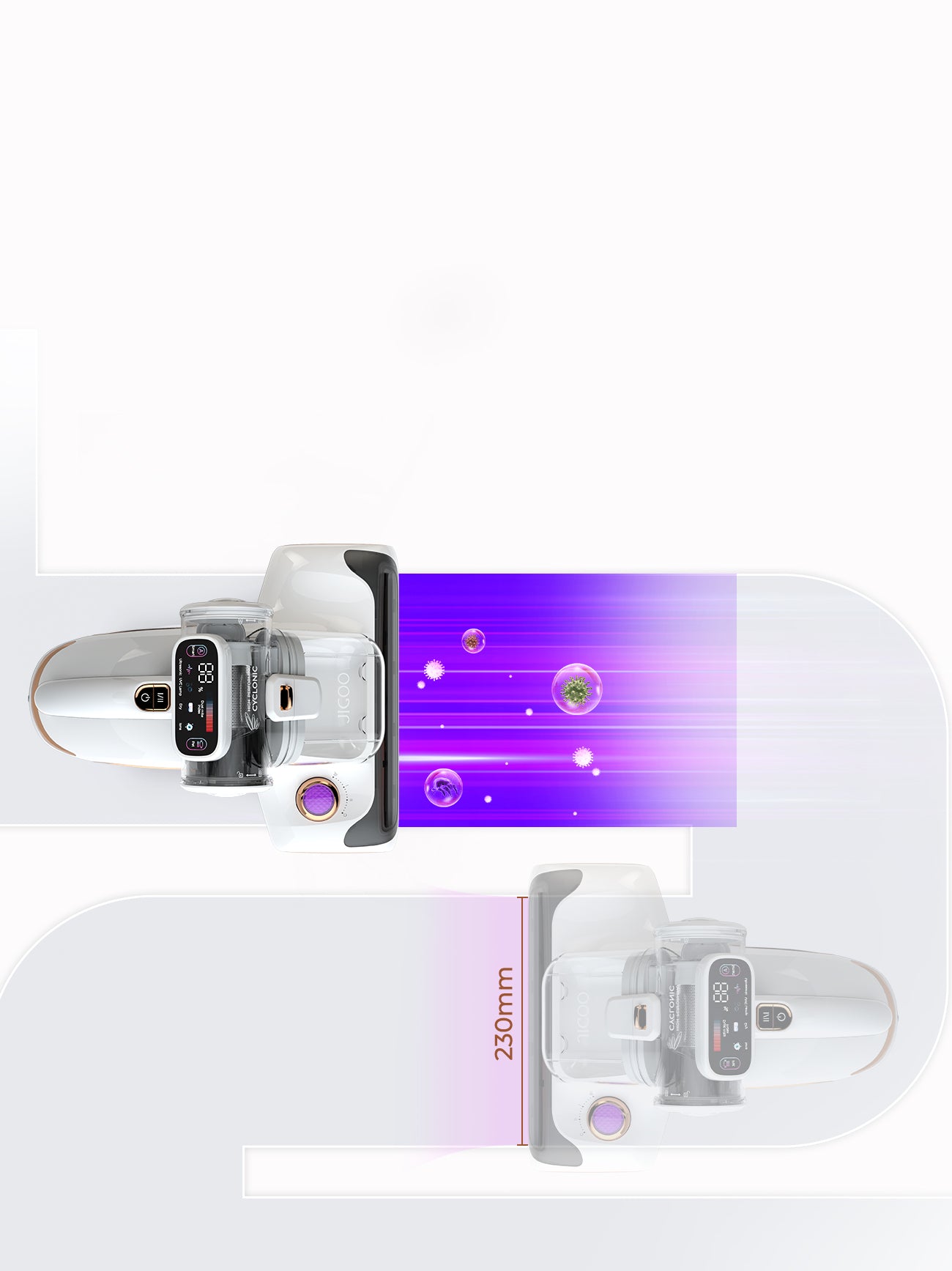 Clean Up in Minutes
Swiftly remove at least 99.99% of dust mites in larger beds.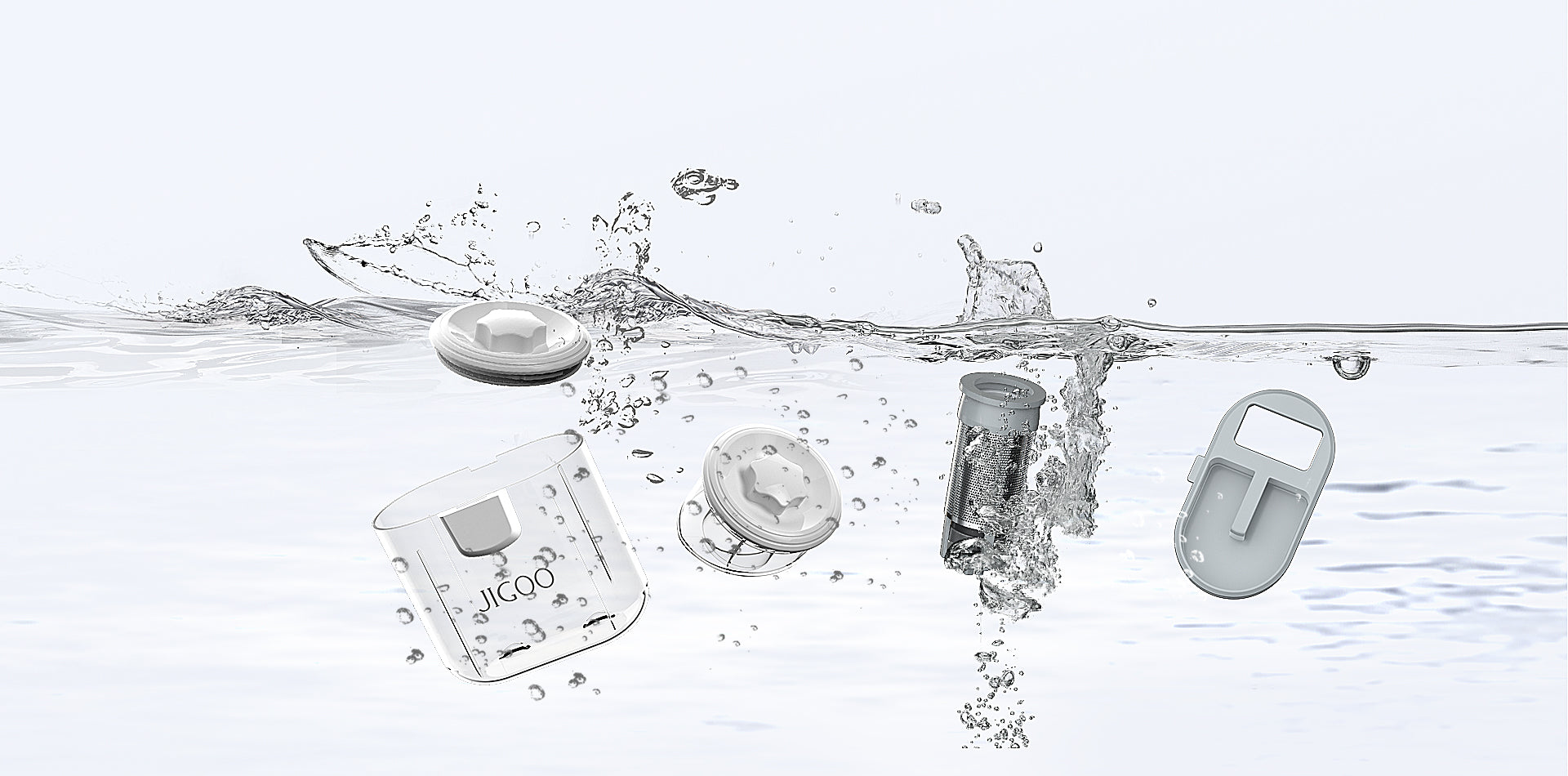 Easy to Clean
The filter and dust cup are both detachable and washable for the easiest maintenance.
Features
Aroma Diffusion: Yes
Separate Dual Cup: Yes
Dust Mite Sensor: Yes
Ultrasonic Function: Yes
LED Screen: Yes
Working Mode: Two
Package Contents
1 x Mite Cleaner
1 x Filter Sponge
2 x Aroma Capsule
1 x User Manual
1 x Cleaning Brush
This product has no reviews yet.